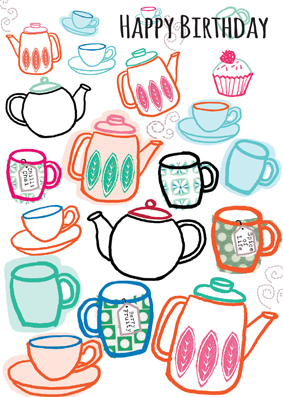 'Imelda' has a total of twenty designs, including: birthdays, blanks and occasions; also a few multi-purpose cards that work equally for a mum's birthday or Mother's Day.
Featuring bright colourful washes, overlaid with thick outlines that pop out from the sharp, white background. Textile-inspired detailing used throughout the collection in stitched lines and patterns.
Printed on a high-quality textured board and matched with an Eco, light brown envelope.