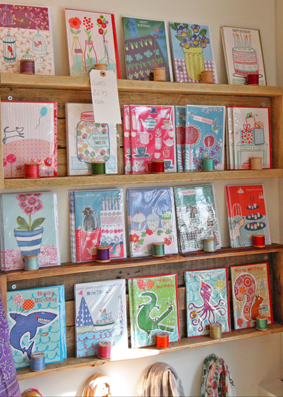 Mille Fleur's cotton reel shelves
Mille Fleurs, the outstanding milliner shop in the Kent village of Otford, near Sevenoaks made a beautiful display stand for Lou Mills cards. Made with rustic wood and vintage cotton reels it has a unique and charming look!
'We put our heads together at Mille Fleurs to work out the best way to display the amazing range of cards from Lou Mills and this is what we came up with …..don't the cards look fab 'says owner Jane Cave.